HECTARES
VILLAGE
For The Earth Hectare Grid, A New Type Of Village Is Called:
What Is A Hectares Village?
A hectares village is a village of which its ground surface is divided into hectares. One hectare is around 2.5 acres or 11960 square yards.
The size of every hectare is the same all over the world. However, the shape of each individual hectare and village may differ.
For the Earth Hectare Grid a unified hectare shape has been chosen as an example. When a Hectares Village is build in this shape it can also be called a 'Flower of Life Village'. This will be explained more in detail further on.
On every hectare lives a family and their subsequent generations. Such plot is therefore also called 'Family Domain'. Other terms used for this internationally are 'Family -Home Ground or -Estate' and 'Kin-Domain'.
The family may consist of one or more family members with the intent to create a Family Domain on the hectare parcel.
The words 'Family' and 'Kin' both refer to previous- and next generations of the family who have lived on the land, or will inherit the domain in the future. Kin might be slightly broader in definition as it may also refer to uncles and aunts, cousins and nephews.
In Dutch language there is the same differentiation, where a family usually consists of mum & dad and kids (like a 'familie' or 'gezin'), whereas 'verwanten' can also describe kin as the broader family ring.
Green 'Living' Fence and Water
Around every hectare is a green 'living' fence of trees and shrubs. And every hectare plot of land also contains one or more small bodies of water, such as a few fens or a small pond.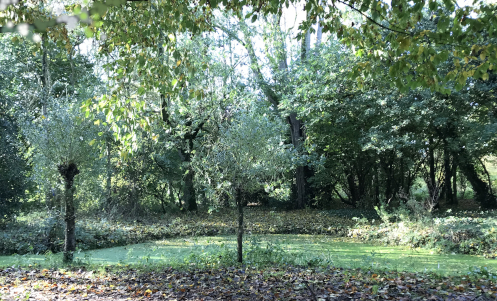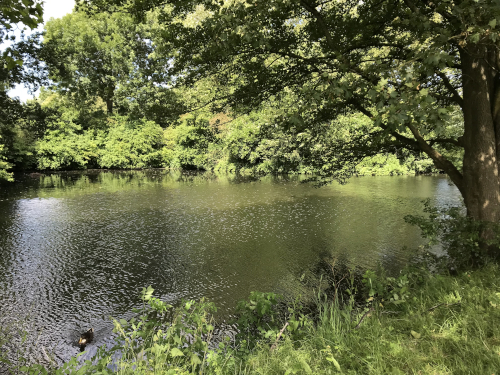 The village may consist of a maximum size of 150 hectares which is 370 acres. For the Flower Of Life Villages, the size is slightly larger. The universal hectare size of the Earth Hectare Grid (EHG) is 2.6303 acres, which is close to 395 acres for the total surface of the village. For more explanation see SURFACE SIZES below.
Surface Sizes of Kin-domains, Roads and Flower of Life Villages
The plots allocated for kin-domains in a Flower of Life Village are at least 1 hectare in size. Taking into account ground relief and other factors of the terrain, the size can be up to 1.3 hectares = 3.2 acres.
The image on the right (below for mobile phone) shows an abstract map of the underlying hexagonal grid of a Flower of Life Village consisting of 127 hectares.
All hectare-parcels for the kin-domains are colored yellow. The center of the village contains 7 center-hectares, these are colored white.
Roads and passages have been created between all the hectare-parcels. These are at least 3.2 yards wide to 4.3 yards wide (3 to 4 meters wide).
The green outlines around the hexagonally shaped hectares represent the green living fences of trees and shrubs.
The star shaped broad yellow lines are the main roads towards the center for visitors and guests, and inwards the village for destination traffic.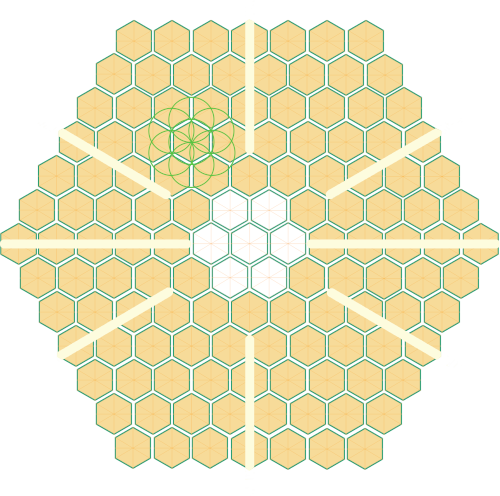 MAP OF FLOWER OF LIFE VILLAGE
A hectares village may consist of a maximum of 150 hectares, which is about 370 acres. It has a village center for general activities. This center may occupy a maximum of 7% of the total village plot.
So in a village of 100 hectares = 347 acres, the village center consists of an area of ​​7 hectares = 17 acres. At 150 hectares it is 10½ hectares = 26 acres. These numbers will alter slightly with the EHG Universal Hectare Size. (explained below).
The EHG Universal Hectare Size
If one would chose to design the hectares-village in a flower of life pattern, the size of the individual hectares is scaled up a tad further.
This is because it would be nice to have the hectare fit in both the metric system and the imperial system, so the sizes of all kin-domains are equal world wide.
This one singular size, fits all measurements with rounded numbers in yards & metres, without the very few left over inches or centimeters. Therefore the EHG universal hectare size is 2.6303 acres for the imperial system and 1.0644 hectares for the metric system. You can also call it The Flower Of Life Hectares. This will be explained further in detail on the page co-creation.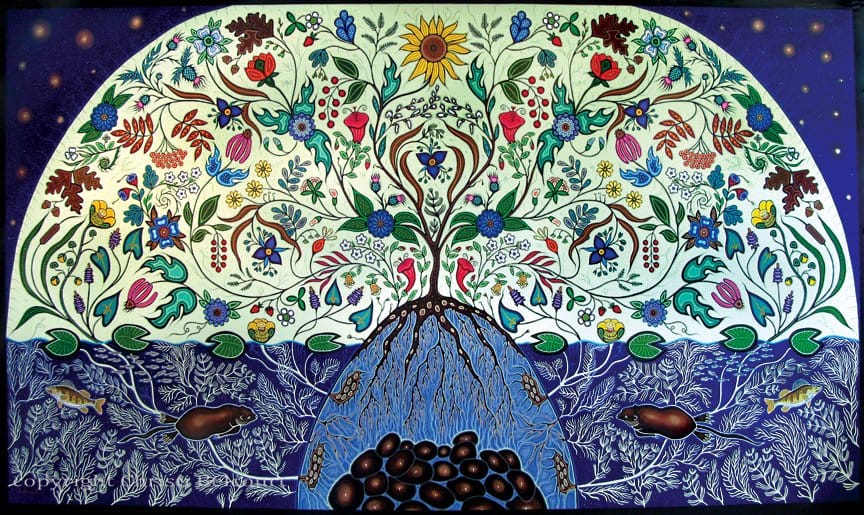 The World Belongs To All Of Us
Interestingy, the land is tax free. This is because the world belongs to all of us. So nobody needs to pay to live on the land to anybody else. Thus we need to share it equally. Right, so do we?
Therefore the families or residents of the hectares can focus on the cultivation of products and benefit theirselves from it.
In addition, they are responsible for the regeneration of nature, of which a part will not have any economic value.
To this end, the fence of each hectare must consist of 'living greenery' (trees, shrubs and bushes), and a quarter of every hectare must be covered with everlasting forests.
This is an area of about 28 yards by 28 yards.
You must also construct a pond or small lake. Housing and any outbuildings also belong to the classification. Small-scale livestock farming is allowed. It is advisable to first make a green plan and map of the hectare, including housing and business premises.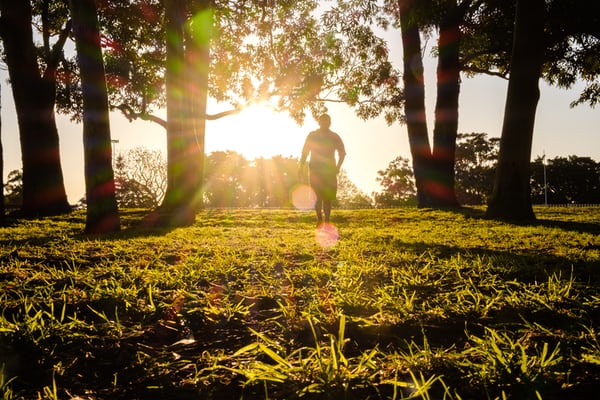 Such forested area consists of deciduous trees, conifers and food-producing trees and shrubs (fruit, berries, nuts). You can know for yourself how the fence and the forest are composed.
In practise it appears that people who have been allocated one hectare of land, first of all start planting an average of around 200 trees per family. In addition, about 50 Fruit trees. Bushes, shrubs and berry bushes: an average of 2000 per family.
For the trees, see the page 'TREES' for examples of what food trees or evergreens thrive in the Northern Hemisphere (These are geared towards Western Europe climate zone). Which trees and shrubs do well in your climate zone? Probably one day more information about growing trees of all climate zones will come available to a vast amount of people. Perhaps the founding of the Earth Hectare Grid can facilitate this somehow.
Next Page VILLAGE: GROUND LAW