GROUND LAW
The 'Ground Law' contains laws and regulations
regarding the right to one hectare of land,
its management & life in a Hectares Village.
GROUND LAW?
In many countries laws are named differently for the same purposes. In Dutch language for example, the constitutional law is called 'grond wet'. These words are respectively 'ground' and 'law'.
Here the ground is both literally and symbolically seen as the base on which we live, and thus all laws are established on. Hence the ground is the fundament of the country on which everything is built on.
NEW CONCEPT
However, a lot of the laws in the Dutch 'grondwet' do not handle about the ground itself, for instance who 'owns' it, who profits from it, nor about the right to live freely on it, in such a way that there's place for everyone to live a happy and sustainable life.
Thats why for fun we have named this page 'Ground Law' because below are placed 9 Articles of Law that mainly handle on this topic.

THE GROUND LAW
9 ARTICLES OF LAW

Book eight -part one- of the aforementioned
book series on the homepage is titled:

'A New Civilization'.
Nine articles of law have been published in it by Vladimir Megre for the Russian people. (First print 2005-2008). These concern the legislation regarding Family Domains. For the purpose of the Earth Hectare Grid more information has been added to this, such as the frase 'Hectares Villages'. The slightly adjusted articles are posted below.
The whole can serve as a starting point to apply for consultation. For example, the articles can be used for the purpose of accepting or amending this legislation. They can form the basis for establishing a Statute for the Appointment of the Self-Government of Hectares Villages.

For the international purpose of this website however, whenever Russian People are mentioned in the book, or for example the beautiful country Russia, they are replaced with:
*Your People* and *Your Country*. You may also add for yourself the state or province you live in.
Then, if you're not Russian, You may want to replace 'Russians' with:
*People with Your Country's Nationality*.
For example: Italians, Americans (from all states, which may be mentioned mainly or additionally), Africans (any African nationality, e.g. Kenians or Egyptians), Arabic Citizens (any Arabic or Middle Eastern Nationalities), Chinese, Indians, Canadians, Australians, Norwegians, Swedish, etcetera. The countries and peoples mentioned above are just a few examples. However, all countries not mentioned here are of equal importance. Please fill in your country, nationality and/or state yourself!
*******

ARTICLE 1
Herein are explained the basic concepts and terms
that are used in The Ground Law,
also simply called as Law.

1.1 BASIC TERMS AND CONCEPTS
USED IN THE LAW
Certain specific terms used in te Law are defined as follows:
– Family Domain
A plot of land from 1 to 1.3 hectares in size, granted to age-of-majority of citizens with *Your Country's Nationality*,  for their life-time use, with the right of inheritance, with no tax obligations in respect to the land or its produce.
– Family Community
A centre of Population organised on the principles of local self-government, consisting of Family Domains as well as socio-cultural and community facilities.
– Lifetime Use
Unconditional ownership and use of a plot of land, free of charge and in perpetuity.
– Living Fence
A hedge consisting of trees and shrubs planted around the perimeter of a Family Domain or a Family Community or (added)  a Hectares Village.


This article 1 has been further expanded with information specific to the Earth Hectare Grid from part 1.2 to 1.6.
(it is the only article with extensive additions).
1.2 DEFINITIONS USED FOR
THE EARTH HECTARE GRID
Most definitions in these 9 Articles of Law are repeated here, or are slightly more defined for international communication. There are also a few additions, which will be mentioned as such.
– Land Allotment, Plot of Land or Parcel of Land
A piece of land which is a part of larger land.
(Here the word 'Hectare' is sometimes added in front of these several definitions of pieces of land, when it's for the purpose of defining its size.)
– Land Lot
A (large) part of land.
Which can be divided into smaller pieces of land (such as hectares).
– Village Lot
The total amount of ground of a village.
– Neighbourhood, Hamlets, Settlements and Villages
The size and organisation of the conglomeration that people live in.
There is no standard size for any of those, since this probably depends on the average size of conglomerations of every individual country.
For the hectares villages, there's a maximum size of 150 hectares. Lets say the minimum size for it to be called a village, is 30 hectares.
– Center Hectare
These are the hectares in the center that form together the function of village center.
For the fullfillment of social and cultural activities.
– Hectare Unit
A plot or parcel or allotment of land with the size of a hectare, destined for reforestation only, or for the facilitating of livestock and/or wildlife.
(Further explained below).
1.3  HECTARE UNITS
Hectare units are intended for special hectare plots for the animal kingdom or for planting wild nature such as forest. The animal kingdom includes domestic animals, livestock and wild animals, for which animal rights are also applied (see menu 'ANIMALS'). A number of conditions apply to these hectare units:
HECTARE UNIT
1) Each Hectare Unit is enclosed by a green 'living' fence of trees and shrubs.
2) Each Hectare Unit has a quarter hectare of forest. The type of forest is free to choose.
3) Each Hectare Unit contains a water body, such as a (forest) lake or pond.
Hectare Units belong to the public domain. When these are situated within a hectare village, the hectare village manages them, and the areas can be shielded from visitors outside the village.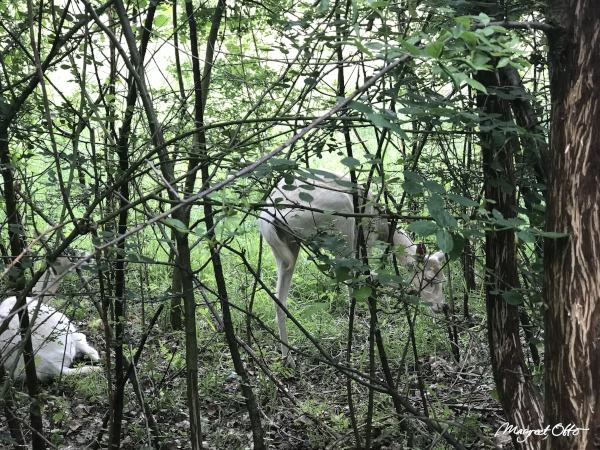 Hectare Unit for Livestock or Wild Animals. Here two goats grazing and resting in the shade of bushes during summer heat.
1.4  LAND PLOT AND LAND LOT
All right, when you have to translate the meaning of these almost similar words, go figure!
In Dutch language, the word for a Plot of Land is 'Perceel' (Parcel), and for Land Lot this is 'Kavel'.
And these two Dutch words have been used interchangeably. It was thus helpful to search for the etymology of these words, in order to define which words belong the best to the different sizes of land!
Now for both words are several meanings, and interestingly, the same interchangeability is also going on with the definitions of the English words!
But, to make it even more complex, there are overlaps between the English and Dutch words, but only partly and also interchangeably. Duh!
Therefore the focus is on the meanings that are relevant for naming land, as the other meanings have different causes.
Click on the arrows to the right of the bars below for further interesting historical meanings and names of the mentioned land areas. (it's a bit technical though language-wise, so you may also continue reading the next section on naming the terrain).

LAND LOT
Dictionary says:

"An area of land, especially one for a particular purpose such as for 'building', or parking cars on: playing on an empty lot (see also parking lot), also a film studio (which is also a building) and the ground surrounding it."
This is similar to one of the meanings of 'Kavel', of which the Dutch dictionary says:

1) Plot of land or land to be divided or sold. 'Lot division': The way in which a site is divided into lots. But it also means 'calculating' in the same way as 'plotting' a graph or a route.
So the Dutch 'Kavel' (Lot) refers to Plot as well, and might be an explanation why both words are used interchangeably.
The Dutch verb 'Kavelen' means 'dividing', 'splitting', 'sharing', 'classify'.
A 'Lot ditch': Is a ditch between the lots of a site.

But 'Kavelen' also means 'calculating accurately'. There are also old-fashioned Dutch sayings that are not often heard in the common language, such as: 'Plotting the tide': Calculating ebb and flow, 'Plotting time and tide': Calculating with time and opportunity.
2) Another old Dutch expression is:
"De voor deze hoefslag aangewezen dijkplichtigen"
The 'hoef' refers to 'hoeve', which is a farm-homestead. Het 'slag' refers to divide or auction.  The 'hoefslag' therefore is a word for the share of costs in the maintenance of the dike of the various farms-homesteads located on the dike, the floodplains and the polder, and also stands for everyone's section of land he has to maintain.
For the record: 'Hoefslag' also means shoeing a horse's hooves.
3) 'Kavel' also means each of the portions of a mass to be sold: The timber is brought into heaps or lots to be sold.
Obviously they have the same etymological or historical background both in English and Dutch languages. Could it have to do with the overseas international trade which is centuries old?

Because sometimes trade was conducted by lottery, for when there were more buyers interested, for example in cattle markets and with horses, and this may have also happened with the fair distribution of land. In such cases drawing a lot(tery), might define your fate (lot)!
LAND PLOT
Dictionary says:
"The word plot points to a small marked or measured piece of ground for building or growing things. (such as growing potatoes on a little plot of land, or on a vegetable plot). It also means drawing a line or curve, and a Ground Plan."
The Dutch word for Plot is 'Perceel', of which the Dutch dictionary says: (translated in English)

"1) Part, 2) Plot of land, piece of real estate: some plots of arable land, this work is put out to tender in parcels,3) Lot: certain amount, lot of something, 4) Plot: A well-maintained plot = building, incl. dwelling house, 5) Man: in the sense of 'individual'. A person therefore as an independent unit in relation to the masses.
The Dutch 'Perceel' does not have the meaning of package, as is the case with Parcel.
There are also Dutch verbs with Perceel, such as (translated in English:)
'Parcelwise' and 'Parcelwisely', which are traditionally used in certain expressions, for example:
"The parcelwise auctioning of lands and farmlands in parcels."
This also confirms the original meaning.

1.5  NAMING OF THE TERRAIN
So we can use the words 'plot', 'parcel' or 'allotment' as the terminology for when we are talking about a hectare of land. For example, in advertisements for land, or during consultations for when a future manager wants to come for a visit to view the hectare plot, or for the government to safeguard this land and make it available as Family Domains or Hectare Units.
So it can also be a 'parcel hectare', or a 'hectare allotment' for a Family Domain, Center Hectare or Hectare Unit.

Larger areas of land, such as that of a whole Hectare Village (or a Family Settlement) are then designated as a lot or 'Village Lot'.
When there's no destination yet for the land, we can speak of Land Lot!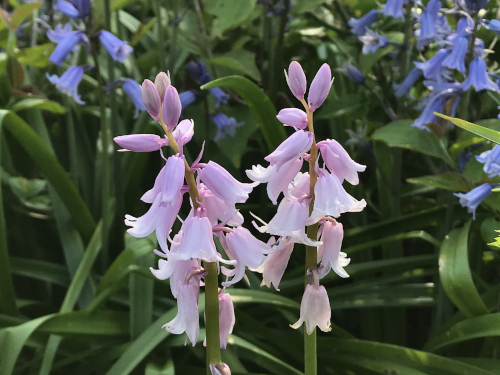 1.6  REGISTRATION OF THE TERRAIN
Below is from a Dutch dictionary how the procedure for registering land in the Netherlands works. How is this done in your country?

The Cadaster
Both Hectare Plots and Village Lots are registered in the Land Registry or 'The Cadaster' (with specifications of the property, location, ownership and mortgage).

A Land Registry is:
1) Land description; official record for designating the permanent properties within an area, within the Kingdom.
2) The state institution for the manufacture and maintenance, the state service, charged with the preservation and maintenance of the record.

The Land Registry as land register:
The Land Registry and Public Registers Service (mortgages), with a staff of 3,200, was transferred on 4 June 1973 from the Ministry of Finance to that of Housing and Spatial Planning. The Land Registry as land surveyor of the Land Registry; The office of the service.

'Cadastral' meaning: Because of, or for the benefit of the land registry.
1) Land registry: Accurately measuring and mapping all land and buildings within a certain area; Drawing up a land registry for a specific area;
2) Write it in the cadastral registers.


ARTICLE 2
Legislation on Family Domains,  Family Communities and Hectares Villages.

LEGISLATION ON FAMILY DOMAINS AND FAMILY COMMUNITIES
The procedures involved in granting Your People's Deputy an allotment of land for the creation of a Family Community, as well as the definition of the legal status of Family Domains and Family Communities and their functions, are all governed by Your Countries Constitution, Your Countries Land Code, this Law, Your Countries Law on Family Domains and Family Communities, as well as other applicable laws.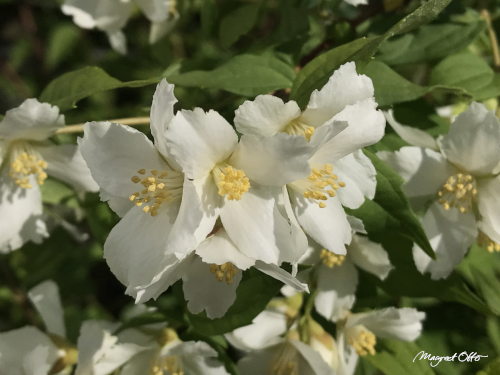 ARTICLE 3
The creation of Family Communities and Hectares Villages by Your People's Deputies.
The following basic principles are leading
in the establishment of family neighborhoods
and hectare villages by the people's representatives:
3.1  COMPLIANCE WITH THE LAW
Inachtneming van de wetgeving.
3.2  THE SETTING OF CONDITIONS
The setting of conditions for the implementation by all Russian citizens of their right to hold land as the foundation for the wealth of the nation.

3.3  PERPETUAL OWNERSHIP AND USE OF THE PLOT OF LAND
The principle that ownership and use of the plot of land granted for the creation of a Family Domain shall be free of charge, unconditional and in perpetuity.

3.4  EXEMPTION FROM PAYMENT OF TAXES
Exemption of the owner of a Family Domain from payment of taxes on the sale of produce grown, or goods produced on said Family domain.
3.5  THE CREATION OF ONE FAMILY COMMUNITY
The creation of a Family Community by one of Your People's Deputy of the current parliamentary term.
3.6  OTHER PRINCIPLES
 Other applicable principles.


ARTICLE 4
Purview of the Ground Law

PURVIEW OF THE GROUND LAW
The purview of this law covers Your People's Deputies at all levels of government who are elected in accordance with electoral laws,


as well as the age-of-majority citizens with *Your Country's* nationality who have expressed a desire to live in a Family Community or Hectares Village organised on the principles set forth in this Law.


ARTICLE 5
Granting an allotment of land to a Your People's Deputy for the creation of a Family Community, or a Hectares Village.
5.1 GRANTING ALLOTMENT DEPUTY
 Each Your People's Deputy serving a current or future term, within a year from the date of his election, shall be granted an allotment of land at least 150 ha (hectares) in size, whereon to establish a Family Community (hereinafter land allotment).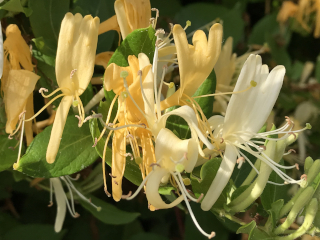 5.2  DEPUTY'S REGION OF CHOICE OR DISTRICT OF ELECTION
Upon election as Your People's Deputy under the proportional system from a political party's or a party-alliance's candidates' list in a nation-wide election, the succesful candidate shall be granted a land allotment in a region of Your Country of his choosing.
Upon election as Your People's Deputy by a majority of voters in a single-representative electoral district, the successful candidate shall be granted a land allotment on te territory of the district where he is elected.
5.3  ONLY ONE DEPUTY PER SINGLE FAMILY COMMUNITY
A single Family Community shall not be created by two or more of Your People's Deputies, neither shall two or more of Your People's Deputies be permitted to live in the same Family Community during the same term of office.
5.4  LAND ALLOTMENT
The land allotment is granted as a single parcel of land (including any water resources thereon) from properties belonging to the State, or which are already held communally.
Land may also be expropriated from people making full-time use of it, and transferred to Your People's Deputy for the creation of a Family Community.
5.5  BUYING LAND
If required, land may be purchased from property owners for community needs, in which case the property owner must be given a minimim of a year's notice in writing by the respective decision-making body, and must also give his own consent to the sale.
The purchase price is to be determined by an expert's assessment of the land's monetary value, which is to be carried out in accordance with the methodology established by the federal Cabinet.
5.6  EXCHANGE PLOT OF LAND
A plot of land recommended for inclusion in the land allotment for the creation of a Family Community by a Your People's Deputy, but which is in the possession of a physical or legal person, may, with the agreement of the property owner, be exchanged for another plot of land of equal value -either in the same region, or in another region of Russia, depending on the property owner's preference.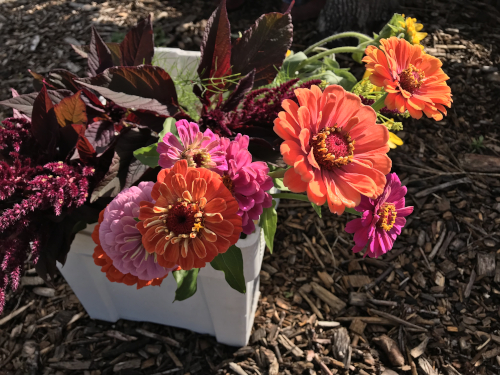 5.7  THE RIGHT TO TRANSFER LAND
Your Country's citizens who own plots of land, or who own shares in 'real' (individually registered) plots of land, adjacent to the territory of a proposed Family Community, have the right to reassign their properties, without monetary payment, for the purposes of creating a Family Community by a Your People's Deputy, and receive in return a plot of land within said Community, whereon to create a Family Domain for their lifetime use.
5.8  THE RIGHT TO TRANSFER 'VIRTUAL' SHARES
A citizen with the nationality of the country who owns 'virtual' shares in communal (not individually registered) plots of land, has the right to transfer his shares, either wholly or in part (no less than 1 ha in size) for the purposes of creating a Family Community by a *Your Country's* People's Deputy, and receive in return a plot of land within said Community, whereon to create a Family Domain for his lifetime use.


ARTICLE 6
Land composition in Family Communities and Hectares Villages

6.1  LAND COMPOSITION IN FAMILY COMMUNITIES
The land in a Family Community is comprised of the following types of plots:

–  Land plots for the creation of a Family Domain. Also called Hectare-parcels.

– Land plots for the creation of Family Domains on the part of children of a *Your* People's Deputy (no more than two plots per Community).
6.2  LAND PLOTS COMMUNITY PURPOSES
Land plots reserved for socio-cultural and community purposes are designated in accordance with the overall plan of the Family Community. The aggregate of such plots is not to exceed 7% of the total area of the Community.
The said plots are under the jurisdiction of the Local Counsil of the said Family Community.

6.3  DIVIDING PARCELS  FAMILY DOMAINS
The remaining portion of the landlot is to be divided into plots of land for the creation of Family Domains of no less than 1 ha each. The size may be extended to 1.3 ha, depending on the peculiarities of the terrain and other pertinent factors.
6.4  CREATING WALKWAYS
Between all hectare-land plots walkways must be created, no less than 3 or 4 metres wide. Each hectare-plot owner has the right to plant a living fence around the perimeter of his Family Domain.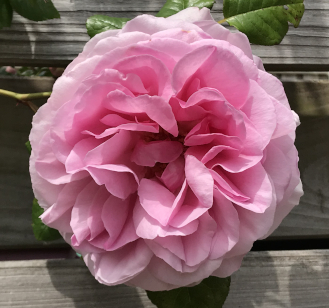 6.5  USE OF LAND
On hectare-plots of land designated for the creation of a Family Domain, citizens with *Your Country's* nationality have the right to plant trees and shrubs (including those of the forest variety), to create artificial reservoirs, construct houses and outbuildings, and erect ancillary structures and other facilities, provided principles of good-neighbourliness are observed.


ARTICLE 7
Order of distribution of land plots designated for the creation of Family Domains among citizens with Your Country's nationality.
7.1  FIRST CHOICE DEPUTY
In the proposed Family Communities, *Your Nation's* People's Deputies have the right to be the first to select for themselves one hectare-land plot for the creation of a Family Domain for their lifetime use, with the right of inheritance.

7.2  CHILD OF THE DEPUTY
Each child of *Your Nationality's* People's Deputy with a family of his own, has the right to receive a hectare land plot for the creation of a Family Domain for his lifetime use.
7.3  HECTARE LAND PLOTS ORPHANS
It is mandatory that one or two hectare land plots in the Family Community or Hectares Village be granted to refugees or to children from orphanages.
7.4  30% REMAINING GROUND
*Your Country's* People's Deputies, at their discretion, have the right to grant to every  citizen with *Your Country's* nationality of their choosing, up to 30% of the remaining hectare land plots, whereon said citizens are to create their own Family Domains.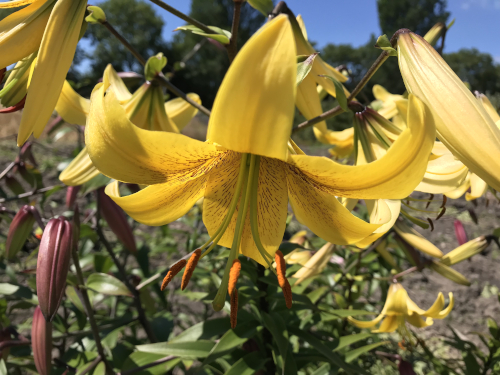 7.5  REMAINING HECTARE PLOTS
The remaining land plots should be given to citizens of *Your Country's* nationality belonging to a variety of social classes (entrepreneurs, social workers, pensioners, representatives of the creative intelligentsia, military personnel, etc.).
Land plots are to be distributed among citizens with *Your Country's* nationality on the basis of a lottery, conducted openly at a general meeting of future residents of each Family Community or Hectares Village.

ARTICLE 8
District Council of the Family Community
and Hectares Village.
8.1  THE LOCAL COUNCIL
The Local Council of each Family Community comprises those living in said Community, united by the fact of their permanent residence within the boundaries of said Community, which constitutes a self-contained administrative-territorial entity.

8.2  THE FAMILY COMMUNITY COUNCIL
The Local Council of the Family Community has the right to create a representative organ of local self-government, namely, the Family Community Council, whose members are drawn exclusively from among the residents of the said Community.

8.3  NO CANDIDATE PEOPLE'S REPRESENTATIVES
Deputies of the people with *Your Country's* nationality are prohibited from standing for election or being elected to the Family Community Counsil. In cases where a Deputy of the People with *Your Country's* nationality is elected to a Family Community Council, their election shall be declared null and void.

8.4  LOCAL SELF-GOVERNMENT STATUTE
The procedures for setting up local self-government are regulated by the By-laws of the Local Council of the Family Community (hereinafter: By-laws), which said Counsil has the right to adopt at one of its meetings, or by a local referendum. The By-laws must be registeredwith the district office of the Ministry of Justice.

ARTICLE 9
The status of the plot of land intended for creating a Family Domain.
Also designated as Hectare Units for the construction of nature reserves, also for the benefit of the animal kingdom.

9.1  DESTINATION FAMILY DOMAINS
Hectare plots of land designated for the creation of Family Domains, are granted -for lifetime use with the right of inheritance-, only to citizens with *Your Country's* nationality.
It is forbidden to grant hectare land plots for Family Domains to citizens of foreign countries or to stateless persons, except those who have been granted legal refugee status (but no more than two of such families are permitted per Family Community created by the Deputy of the people with *Your Country's* nationality).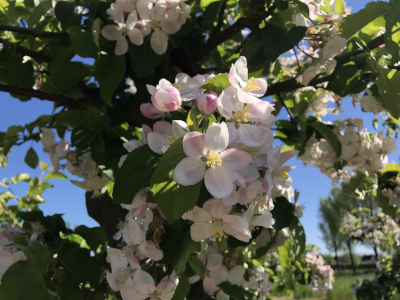 9.2  DESTINATION HECTARE-UNITS
Can we regard man as the guardian of our beautiful planet? If so, then we must restore the lost habitat of ourselves, but also that of the animal kingdom!
A good tool for this is the creation of Hectare-Units. These are hectare plots of land, as also described in Artice 1, which, like the Family Domains, are surrounded by a green living fence, contain a quarter hectare or more of forest and a body of water. However, these grounds are for the animal kingdom, or for planting green areas.
Animal rights can also be a good guideline in this regard. For in- and around the Hectares Villages, where animals are more integrated in a natural environment, these rights apply to both domesticated- and wild animals. These are listed in the menu under 'ANIMALS'.
Next Page VILLAGE: CO-CREATION